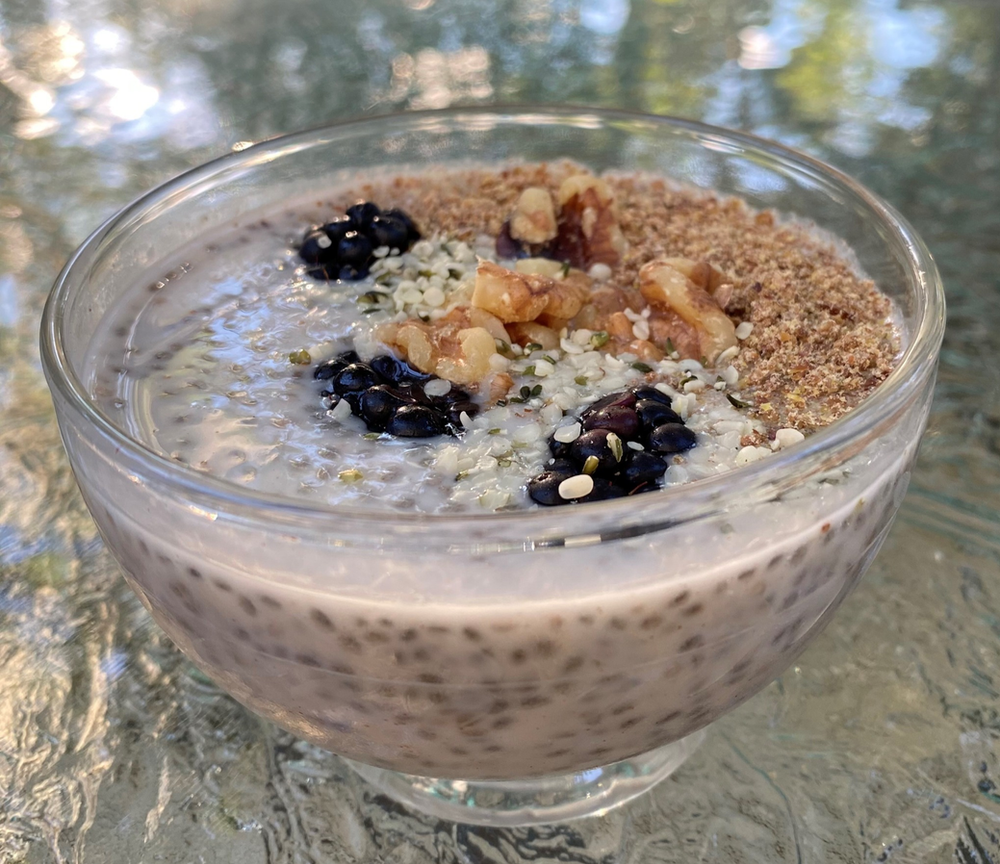 Chia Pudding
Try this easy chia seed pudding recipe for a healthy breakfast, snack or dessert. Chia seeds will boost your fibre, protein and omega-3 intake. This recipe doesn't require any cooking. Just some time overnight in the fridge to let the chia seeds soften.
The secret to a good chia pudding? Stirring!
Ingredients:
1 cup vanilla, unsweetened cashew milk or almond milk
4 tbsp chia seeds
½ – 1 tbsp maple syrup (or 1 packet stevia for a low sugar option)
¼ tsp cinnamon
Dash of salt
Directions:
Place all the ingredients into a 500 ml mason jar or glass container. Stir and let rest for a couple of minutes and then stir well a second time. Refrigerate a minimum of four hours or overnight and you will have chia pudding!
Optional toppings:
Chopped walnuts, hemp hearts, ground flax seed, berries, banana slices – get creative!
Keeps in the fridge for 4-5 days.
Recipe from the LGCFHT's Dietitian, Allison Smith!!